Lower LTC Drug Costs & Improve Resident Care
LithiaRX provides sustainable LTC pharmacy benefit designs, formulary management and real-time adjudication designed to improve clinical outcomes and drive post-acute savings for all long-term care stakeholders.
Learn More
Contact Us
A Trusted Partner
from the Beginning
Nothing should get in the way of providing outstanding resident care. A collaborative relationship with your LTC pharmacy makes this possible. With over 150 years of combined industry experience, our experts understand the value of rebate management and real-time adjudication.
Our real-time adjudication system, uniquely designed for long-term care, works seamlessly with your LTC pharmacy software to ensure there is no impact to resident care.
Built by deeply experienced experts, our team delivers a turnkey program that guarantees the integrity of claims data so you can focus on what matters most: your residents. 
We are setting the standard for formulary management solutions. Our skilled nursing facility-specific formulary designs help drive a win-win solution to all post-acute providers.
Driving Industry Collaboration
A productive relationship between LTC pharmacies and skilled nursing facilities is critical in delivering high-quality patient care. Our model facilitates collaboration and transparency around Medicare Part A rebates to holistically lower your net drug costs. 
"LithiaRX has all the characteristics I look for in a partner. They were the original adopters of online adjudication. The team is loyal and honest. They look out for our best interest, and they carry a large amount of intellectual capital, which has allowed us to drive value down to our skilled nursing customers."
Kevin Fearon; Absolute Pharmacy, Inc.
Chief Operating Officer
Enhanced Platform
Built with the LTC pharmacy in mind, our enhanced platform offers detailed reporting and actionable insights designed to optimize the operations of your skilled nursing facility, drive downstream savings to your customers and empower you to compete head-to-head in a challenging marketplace.
LithiaRX is led by a team of experts with a deep commitment to client service. We bring a multi-faceted perspective to identifying and immediately solving problems for our clients.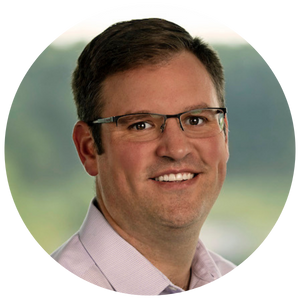 Matt Lewis - EVP, LithiaRX
Matt Lewis is the EVP of LithiaRx, bringing 15 years of experience in the long-term care pharmacy space to deliver unparalleled client service. Matt is passionate about sharing his knowledge with customers and is grounded in a deep commitment to help them succeed in a challenging, evolving healthcare environment. Prior to joining the SPS Health leadership team, Matt co-founded and led client services for LithiaRx and spent 10 years serving pharmacy clients in GPO and PSAO programs.  
Matt earned his BS in Business from Baldwin Wallace University. He resides in Cleveland, OH and enjoys spending time with his wife, Danielle, and golfing in his free time.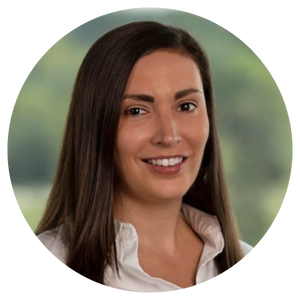 Theresa Hametz - VP, Client Services
Theresa is a long-term care industry expert with a decade of experience encompassing account management, operations and strategic partnerships. Her background in client-facing roles has provided her with the necessary tools to bring the highest level of service and support to LithiaRx customers.
Prior to joining LithiaRx, Theresa was VP of LTC Solutions for a consulting firm where she worked closely with pharmacies to drive operational efficiencies and increase profitability, as well as with industry organizations to develop LTC training programs.
Theresa graduated from Penn State university with a B.S. in Toxicology and lives in North Carolina with her husband, Artur. In her downtime, Theresa enjoys hiking with her German Shepherd, Odin.
Michael Cator - VP, Partnership Dev.
Michael is the VP of Partnership Development for SPS Health, working with prospective clients to identify ways our solutions can help them improve their financial and operational performance. He brings 10 years of experience in the long-term care pharmacy space working with pharmacies, pharmaceutical manufacturers, and distributors. The grandson of a pharmacy owner and operator, Michael has a long-standing passion for understanding the needs and challenges that pharmacy clients face. 
Michael has a BS in Kinesiology from the University of Maryland College Park, where he was a member of the Division 1 cross country and track and field teams. In his free time, he enjoys running, hiking, and surfing and spending time with his wife and son in Raleigh, NC.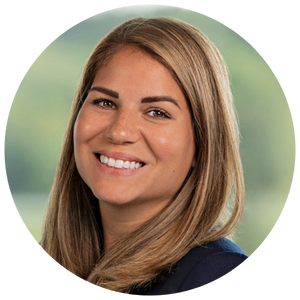 Rebekah Bachmann - Manager, Client Services
Rebekah comes to us with six plus years of long-term care knowledge. Before joining LithiaRx, she worked in a doctor's office, nursing home and in the GPO/PSAO industry.  Rebekah's desire to work in LTC began when she worked alongside a LNHA. She saw firsthand the impact that pharmacy quality and care have on a patient's well-being. Her professional history working with independent pharmacies has prepared her for a variety of solutions to everyday challenges.
Rebekah earned her B.S. in Public Health at Rutgers University. She enjoys spending her free time at the beach with her family.
Terri Dicaro - Strategic Advisor
Terri DiCaro, Rph brings over 30 years of long-term care pharmacy industry experience to SPS Health. Terri is a tireless advocate for customers and enjoys serving as a thought partner to pharmacy leaders as they navigate the evolving landscape. As a strategic advisor, and a registered pharmacist, Terri is uniquely positioned to understand customer needs and help develop solutions. Her extensive track record includes stints in hospital pharmacy, Director of Pharmacy at a home infusion company and as a senior executive of a health care services company, where she pioneered customer service to LTC.
Terri earned her BS in Pharmacy at St. John University, Queens NY.  She resides in New Jersey with her husband and enjoys spending time with her two children, Michael, a graduate of Villanova, '19 and Matthew, Villanova '22.   She is very active in her Church and spends free time at the beach and reading.